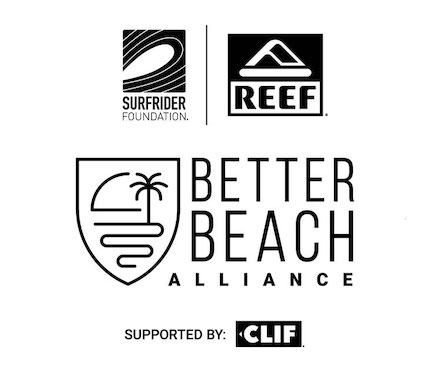 A collaboration in support of Surfrider's national beach cleanup and plastic pollution programs. Launched in 2018, the Better Beach Alliance was developed by the Surfrider Foundation and REEF to expand the impact of Surfrider's beach cleanup program and amplify the amount of trash removed, volunteers engaged and events hosted. This year, the Better Beach Alliance's impact will continue to grow with the support from our title sponsor REEF and supporting sponsor Clif Bar.
---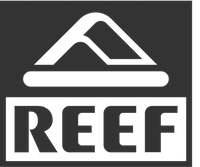 Since 1984, REEF has encouraged individuals to embrace the fun, freedom, and spirit of the beach, grounded in a belief in the connection between our well-being and our beaches. REEF believes that when we restore the beach from harmful pollutants, we create clean and beautiful places to restore ourselves— which is why in 2018, we partnered to protect and preserve the places that we all love by co-founding the Better Beach Alliance. In the Alliance's inaugural year, Surfrider volunteers removed an incredible 220,128 pounds of litter from U.S. beaches. Each year, we aim to build on the impacts we are able to achieve through our grassroots network. Thanks to REEF's support, the Better Beach Alliance will continue to expand and fortify its impact on beaches around the world.
---

As an adventure brand, Clif Bar has made a commitment to stand for the interest of its community, which means standing up for the environment. For years, Clif Bar has energized and empowered Surfrider activists by supporting our mission through program sponsorship and generous product donations. As a key player in fueling outdoor recreation enthusiasts of all kinds, Clif Bar recognizes its responsibility to contribute to greater industry sustainability and the protection of wild places, and has aligned with Surfrider to help us raise awareness around beach litter as a supporting sponsor of the Better Beach Alliance beach cleanup program.
---